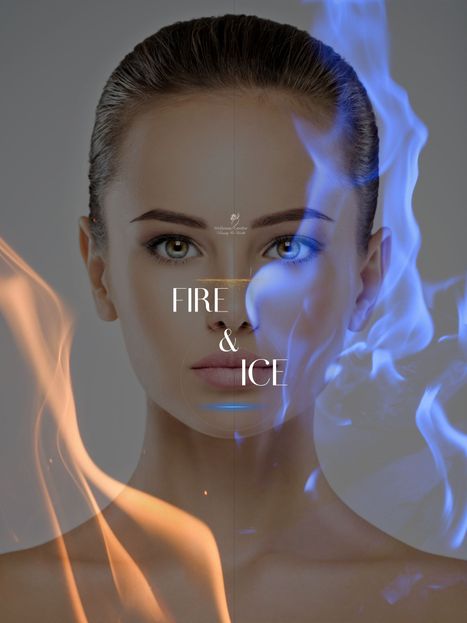 Fire & Ice Facial with Is Clinical Skincare
Our Fire & Ice facial is designed to resurface the skin rapidly without causing any residual peeling. This makes it the perfect 'red carpet facial' and a favourite amongst A-listers.
During this treatment, we use the Intensive Resurfacing Mask – the 'Fire' – which combines glycolic acid and retinol to provide a resurfacing and smoothing action on the skin. We then apply the Rejuvenating Mask – the 'Ice' – which provides hydration to revitalize and plump the skin, whilst also soothing and calming inflammation.
This treatment is suitable for most skin conditions including acne, hyperpigmentation, rosacea and ageing skin. As this treatment uses solely iS Clinical cosmeceutical products, this treatment is also suitable for anyone who is pregnant or breastfeeding.
Benefits
The Clinical Fire & Ice facial is tailored to your skin's needs to achieve superior and long-lasting results.
Resurfaces the skin to smooth and help improve texture

Removes dead skin allowing for enhanced product penetration

Helps reduce the appearance of large pores

Removes blackheads, whiteheads and other impurities

Increases cellular turnover and micro-circulation

Promotes a healthy glow for dull skin

Improves hydration

Stimulates collagen to help to reduce fine lines and wrinkles

Reduces hyperpigmentation and brightens skin

Provides antioxidant protection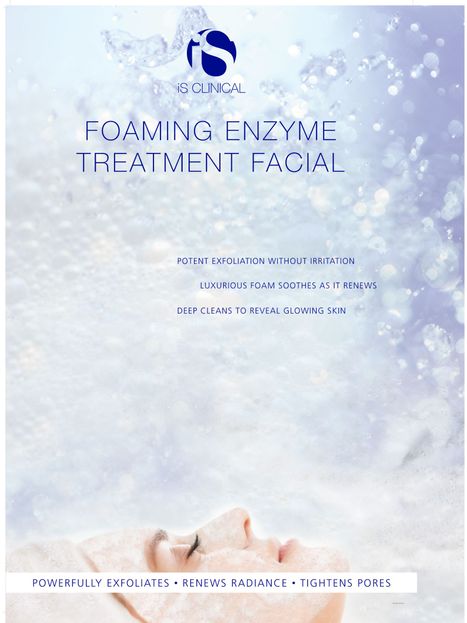 Foaming Enzyme Facial with Is Clinical Skincare
Designed to revive tired and congested skin, iS Clinical's Foaming Enzyme Facial is a non-invasive procedure uses a potent blend of medical-grade, bioactive ingredients like papaya and pineapple enzymes to deeply cleanse, polish, and restore radiance to the complexion.
WHY YOU'LL LOVE
Powerful and soothing Foaming Enzyme Treatment Facial for effective exfoliation
Features active foaming agents for light and gentle exfoliation
Papaya and pineapple enzymes combined with botanically derived Glycolic Acid for a polished, radiant complexion
Foaming masque applied and massaged onto the skin with the help of steam for enhanced absorption
Option for extractions to remove impurities
Application of a light mist and hydrating serum
Intensive cooling masque for added rejuvenation
Suitable for all skin types
Leaves the skin clear, refreshed, and glowing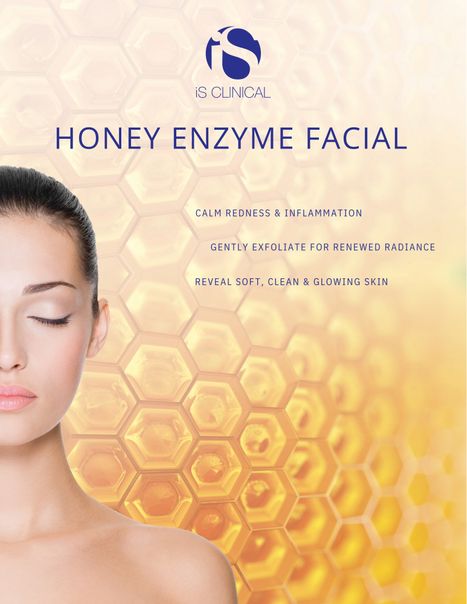 Honey Enzyme Facial with Is Clinical Skincare
Revitalize your complexion with the Honey Enzyme Facial. This luxurious, exfoliating, and hydrating facial enhances skin with gentle massage and soothing hydration. Enjoy the warming sensation of the honey cleanser as you receive a lymphatic drainage massage. An exfoliating masque is applied in a circular motion to boost circulation and gently resurface the skin. The Honey Enzyme Facial is completed with a deeply hydrating masque to nourish the skin and leave it feeling rejuvenated. Effective for all skin types, you will enjoy a dramatically smoother, brighter complexion with a noticeable glow. Schedule your Honey Enzyme Facial with a professional today.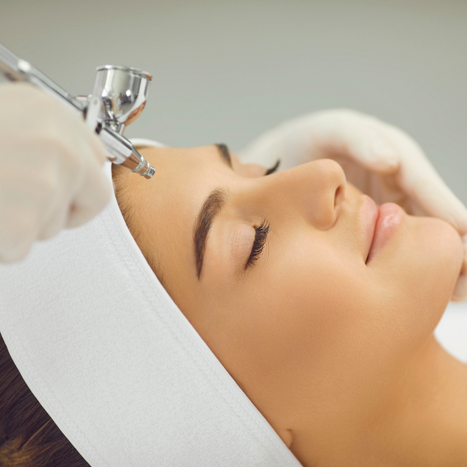 Oxygen Facial
If you are craving an instantly radiant, dewy, glowing skin, perfect for a red carpet event then look no further. This refreshing, hydrating and plumping facial starts with a double cleanse followed by an oxygen exfoliation to remove dead skin cells. Skin is then buffed and polished and that's when the resuscitation begins; skin is instantly firmer and lifted as our intense anti-ageing Oxygen infusion works it's magic from the inside out .
Benefits of Oxygen Facial:
Your cells need oxygen to stay healthy and nourished. The oxygen facial delivers oxygen to the deepest layers of your skin and makes it glow. Here are some of its benefits:
Boosts Collagen Production: Collagen is the protein that makes the cells stick together, providing strength and elasticity to your skin. When the collagen weakens(with age), wrinkles appear. One of the biggest benefits of oxygen facial is the collagen boost it gives to your skin, making it firm and reducing fine lines and wrinkles.
Detoxifies The Skin: The oxygen facial helps the skin utilize the oxygen and the nutrients and vitamins infused in it. This boosts the detoxification process of your skin, negates the effects of pollution, sun exposure, and diet fluctuation, and helps in the repair and regeneration of the skin cells.
Speeds Up Cell Turnover: Our skin cells have a limited lifetime. They die, and new cells replace them. Oxygen is crucial for cell regeneration. It increases the rate at which new cells grow, which , in turn, helps in scare (from acne) healing. The oxygen facial gives an extra dose of oxygen to your skin cells, thus aiding faster cell turnover.
No Painful Side Effects: This process is exceptionally gentle on your skin and doesn't cause any side effects, such as irritation, redness, swelling, stinging, and a burning sensation. It is suitable for people who have sensitive skin and those who want to avoid chemical beauty treatments.
Moisturizes Your Skin: Constant exposure to the sun, dust, and pollution rob your skin of its natural moisture content. This makes it extremely dry and lifeless. And if you have dry skin, these issues can make your skin worse. The oxygen facial deeply moisturizes your skin, restoring its PH balance and shielding it from sun damage.
Makes Your Skin Super Radiant: This facial removes all impurities from the epidermis(top layer of the skin), boosting the oxygen content. It also removes the dead cells from the top layer, opens up clogged pores, and brings out that natural blush on your cheeks.
Schedule an appointment with us today to get started
Disclaimer: There is no guarantee of specific results and each person results may vary.